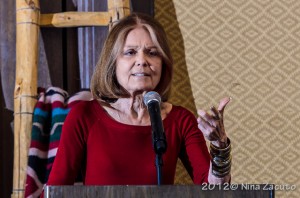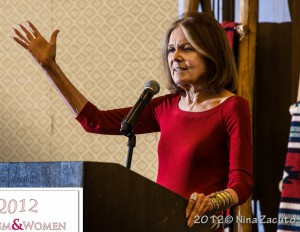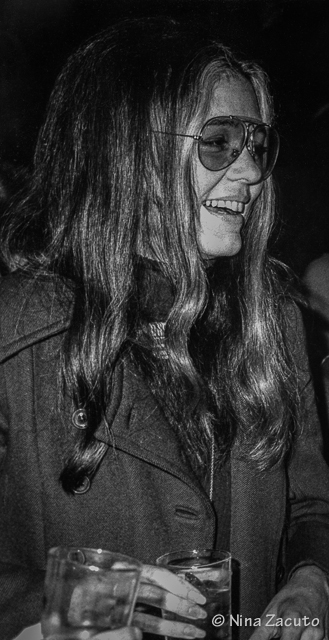 Last month, when I was photographing JAWS guest speaker Gloria Steinem, I didn't really think about the fact that I had done this once before.
But, as I was working on the images when I got home, I remembered that back in 1972, I had photographed her during a fundraiser in California for Cathy O'Neill. O'Neill was a natural politician and I was helping with her media after she won the primary in a district that included Santa Monica and West Los Angeles.
Had she won the election, she would have been the first woman in the California Senate. Stop and think, 40 years ago the California Senate was men-only.
Got me thinking so I did a little research.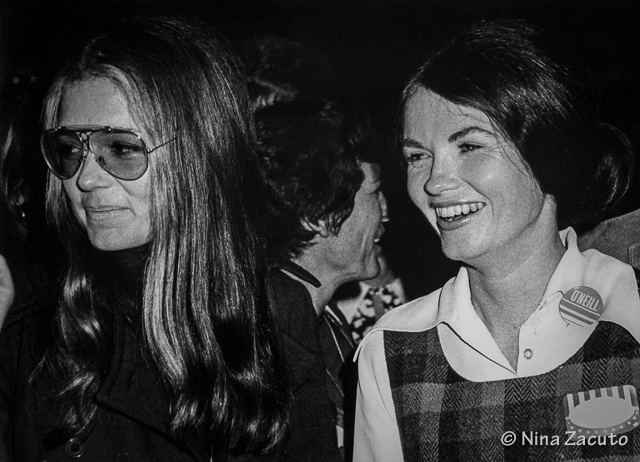 In fact, it was not until 1976 that California elected the first woman to the State Senate. The number of women has increased in the California Senate over the years. In 2009 and 2010 there were 13 women Senators. Last year that number had dropped to 12. Unlike the gains for women in the U.S. Senate this election, with a record 20 of the 100 Senators to serve next year, women in California lost 3 seats in the State Senate. In the state where women hold both U.S. Senate seats, only 9 of the 39 seats will be held by women during the next legislative session. Some of the volatility may be due to California's term limits. Let's hope it isn't a trend, because they say "As California goes, so goes the nation. "
A lot has happened for women in politics between my first photos of Gloria Steinem and the ones I took in Albuquerque last month. Steinem's feminist activism hasn't changed. She is as relevant now as she was then.